East Calvary Day Care Center
East Calvary Day Care Center has successfully operated as a group child care educational program since 1946. Our staff reflects the cultural diversity of the children we serve. Our inclusive program services children with special needs, as well as provide support to their families by working with parents and connecting them to available social services. We value and work closely with the Parent Advisory
Committee as a partner in the educational process and help parents achieve their family goals.
We serve a total of 55 pre-school children in a diverse community of families with children from two and a half to age four. Our program includes PRE-K FOR ALL. The center operates with three classrooms, each having a head teacher, an assistant teacher, and a teacher aide.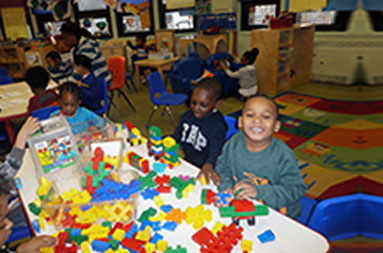 OUR MISSION
The mission is to provide a safe, nurturing, and developmentally appropriate environment where children can learn "hands-on" and at their own pace. Our families will be empowered and encouraged to participate and enhance their children's educational journey.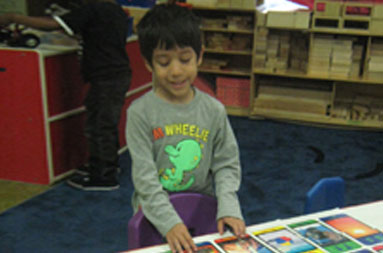 OUR VISION
The vision of our early childhood program is to work in partnership with families and the community to prepare our children for a future enhanced by education.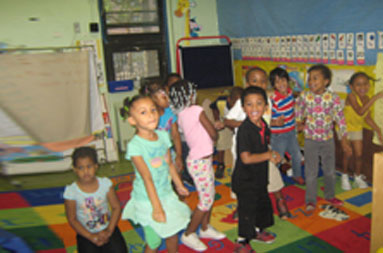 OUR GOALS
Our goals are to facilitate the pre-school growth of children; to foster school readiness focusing on children's social and emotional development; to identify and support any social-emotional, physical, and cognitive needs at an early age.
HOW DO WE ACCOMPLISH OUR GOALS?
PRE-K FOR ALL for our four-year olds ensures high-quality developmentally appropriate instruction.
Support provided for literacy/language, behavior management, nutritional guidance, asthma related conditions, and learning disabilities.
Home Visits.
We partner with a number of support service providers for those children and families who have special needs.